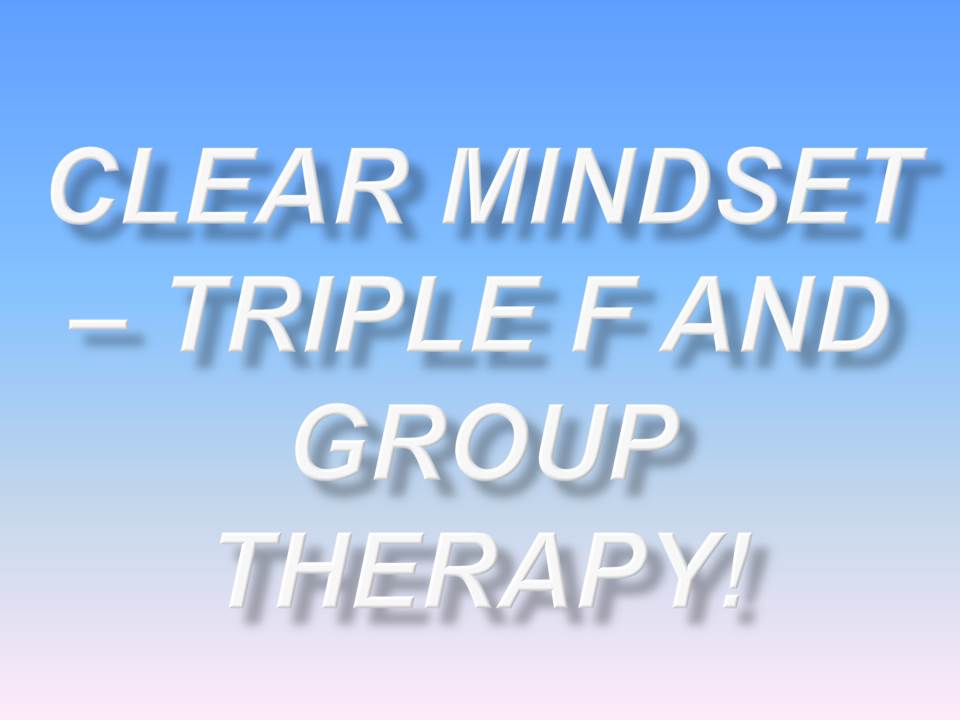 Don't forget our unique offering(s) – TripleF and Group Therapy.
Take our Principle Psychologist for a test run between 12-1pm today. If you like what you hear, get your mates/buddies/girlfriends etc. onto our Group Therapy.
Its great value for money AND you won't be disappointed!
If you would like to find out more, please feel free to contact Clear Mindset on (02) 9533 6737.
Feel free to Share-Like-Comment.
Team at Clear Mindset
Compassion, Empowering, Supportive