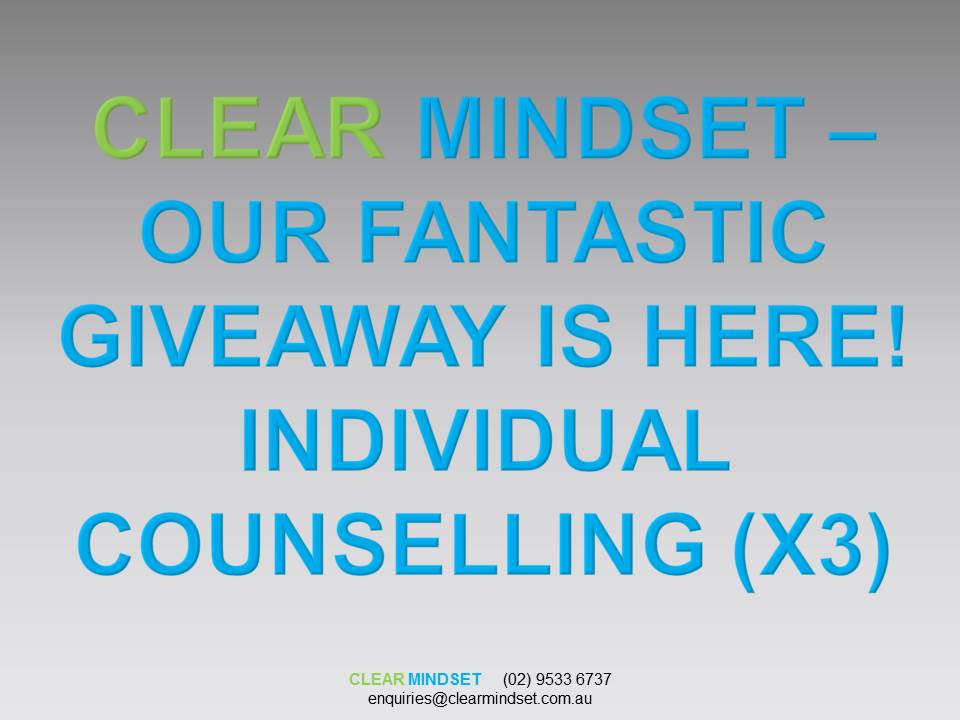 We are giving away three (x3) vouchers, for individual counselling with our principle psychologist (Get the professional support that you have always wanted for FREE).
Complete these steps:
1. "Like" this post;
2. Tell us in 25 words or less what success (through Clear Mindset) means to you; and
3. Sign up to our FREE newsletter.
Send through your entry (to enquiries@clearmindset.com.au ) with the following:
– Your details (Complete name, age, contact number and email (for enews sign up)); and
– Your answer to our question above.
The winner(s) will be judged or voted and selected (by Clear Mindset) for their skill. As a guide, Clear Mindset will be looking for 1) Uniqueness, 2) Innovation, 3) Creativity, and (of course) 4) A winning/champion mindset;
The winners will be announced on Wednesday/Thursday/Friday 9th /10th /11th September 2020 by email (one per day).
For more information (including Terms and Conditions), please refer below.

Team at Clear Mindset
Compassion, Empowering, Supportive Continue reading "Clear Mindset – Our Giveaway…"